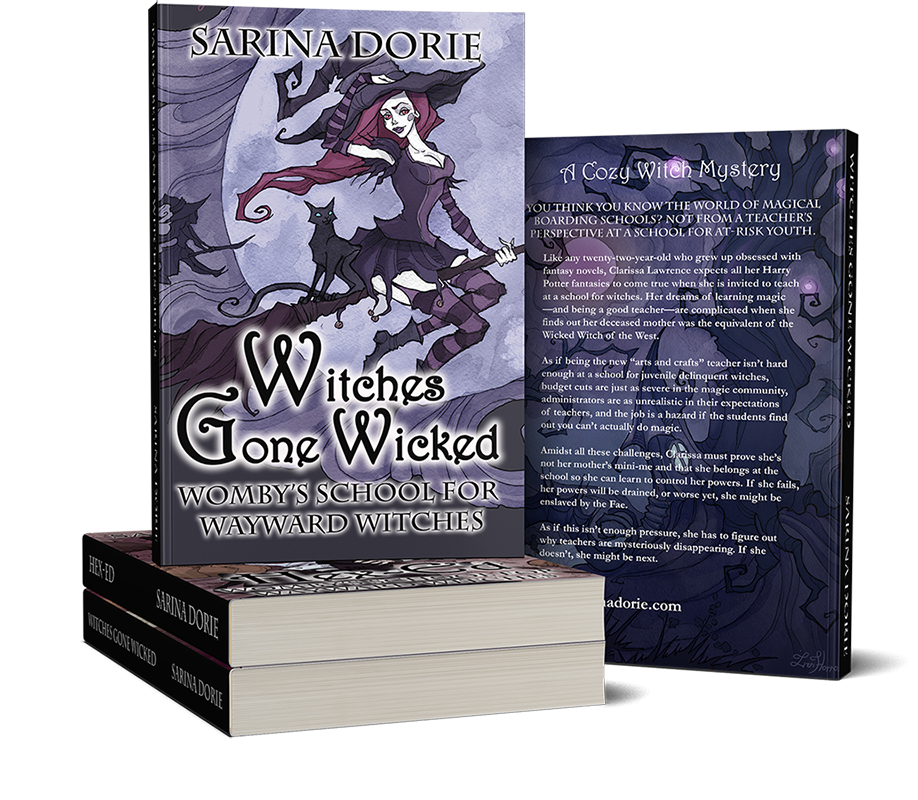 Find out why one reader said this series is "Harry Potter on steroids!"
You will also get these additional gifts over the next couple weeks:
A free copy of a Personal Ads for Witches from Womby's School for Wayward Witches.
Free short stories
A free steampunk novel
AND
A personality test called Thirteen Ways to Tell if You are a Witch!
YOU THINK YOU KNOW THE WORLD OF MAGICAL BOARDING SCHOOLS? NOT FROM A TEACHER'S PERSPECTIVE AT A SCHOOL FOR AT-RISK YOUTH.
What are readers saying about WOMBY'S SCHOOL FOR WAYWARD WITCHES series in reviews on Amazon?
5 Stars, This series is such fun!
I hate to finish these books as they are so much fun to read. More please.
Amazon Customer
5 Stars, Excellent supernatural cozy mystery
I enjoyed this book. The mystery worked well…. I recommend it as a fun read for fans of the genre.
Amazon Customer
This book will keep you reading long into the night and you will not want to put this book down until you finish.
Amazon Customer
Description of Witches Gone Wicked:
Like any twenty-two-year-old who grew up obsessed with fantasy novels, Clarissa Lawrence expects all her Harry Potter fantasies to come true when she is invited to teach at a school for witches. As if being the new "arts and crafts" teacher isn't hard enough at a school for juvenile delinquent witches, budget cuts are just as severe in the magic community, administrators are as unrealistic, and the job is a hazard if the students find out you can't actually do magic.
Worse yet, Clarissa has to figure out why teachers are mysteriously disappearing. If she doesn't, she might be next.
Only if Clarissa is able to embrace her humanness and use her mundane teacher powers of literacy strategies, science, and critical thinking skills, can Clarissa overcome Fae overlords who want to drain her of her magic—and their standardized tests—to save the day.
Get your FREE copy of Witches Gone Wicked by clicking on the button.