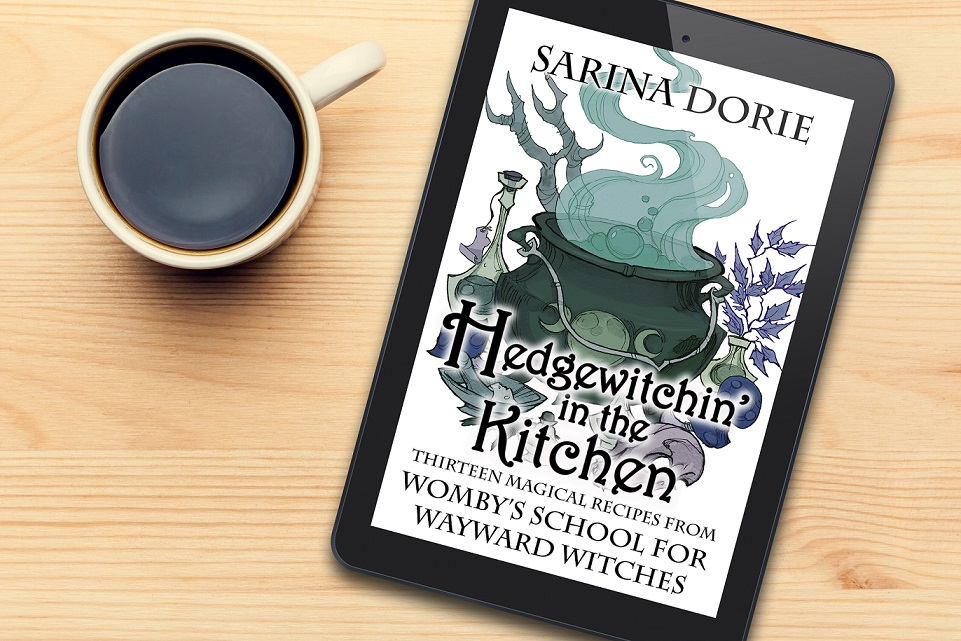 Find out why one reader said this series is "Harry Potter on steroids!"
You will also get these additional gifts over the next couple weeks:
A free copy of a Personal Ads for Witches from Womby's School for Wayward Witches.
Free short stories
A free steampunk novel
AND
A personality test called Thirteen Ways to Tell if You are a Witch!
YOU THINK YOU KNOW THE WORLD OF MAGICAL BOARDING SCHOOLS? NOT FROM A TEACHER'S PERSPECTIVE AT A SCHOOL FOR AT-RISK YOUTH.
What are readers saying about WOMBY'S SCHOOL FOR WAYWARD WITCHES SERIES in reviews on Amazon?
5 Stars, This series is such fun!
I hate to finish these books as they are so much fun to read. More please.
Amazon Customer
5 Stars, Excellent supernatural cozy mystery
I enjoyed this book. The mystery worked well…. I recommend it as a fun read for fans of the genre.
Amazon Customer
This book will keep you reading long into the night and you will not want to put this book down until you finish.
Amazon Customer
Description of HEDGEWITCHIN' IN THE KITCHEN:

Abigail Lawrence's Untold Story: The Witch's Familiar

When Abigail Lawrence's daughter becomes injured while working as a teacher at a magical boarding school for at-risk youth, she returns to the Unseen Realm, a place she gave up so that she could live a normal life without magic. While staying at Womby's School for Wayward Witches to nurse her daughter back to health, her black cat, Lucifer, begins to act unusual as a reaction to all the magic. He runs off, and she fears for his safety. Abigail must employ the assistance of witches and their magic to help her get him back—even if it risks her soul in the process.
Included in this book are thirteen recipes of Clarissa Lawrence's favorite recipes mentioned in the series, excerpts from scenes than feature these foods in the series, and Abigail Lawrence's hedgewitching tips for a modern witch.

This is a crossover story that takes place between books 1 and 4 in Clarissa Lawrence's Womby's School for Wayward Witches Series and after book 3 in Abigail's The Problem With Hedge Witches Series. It is a fun standalone novel, fine to read prior to starting either series.

Get your FREE copy of Hedgewitchin' in the Kitchen by clicking on the button above.